Meet the Orchestra
Check back in the coming weeks to see new players as we add them to the roster!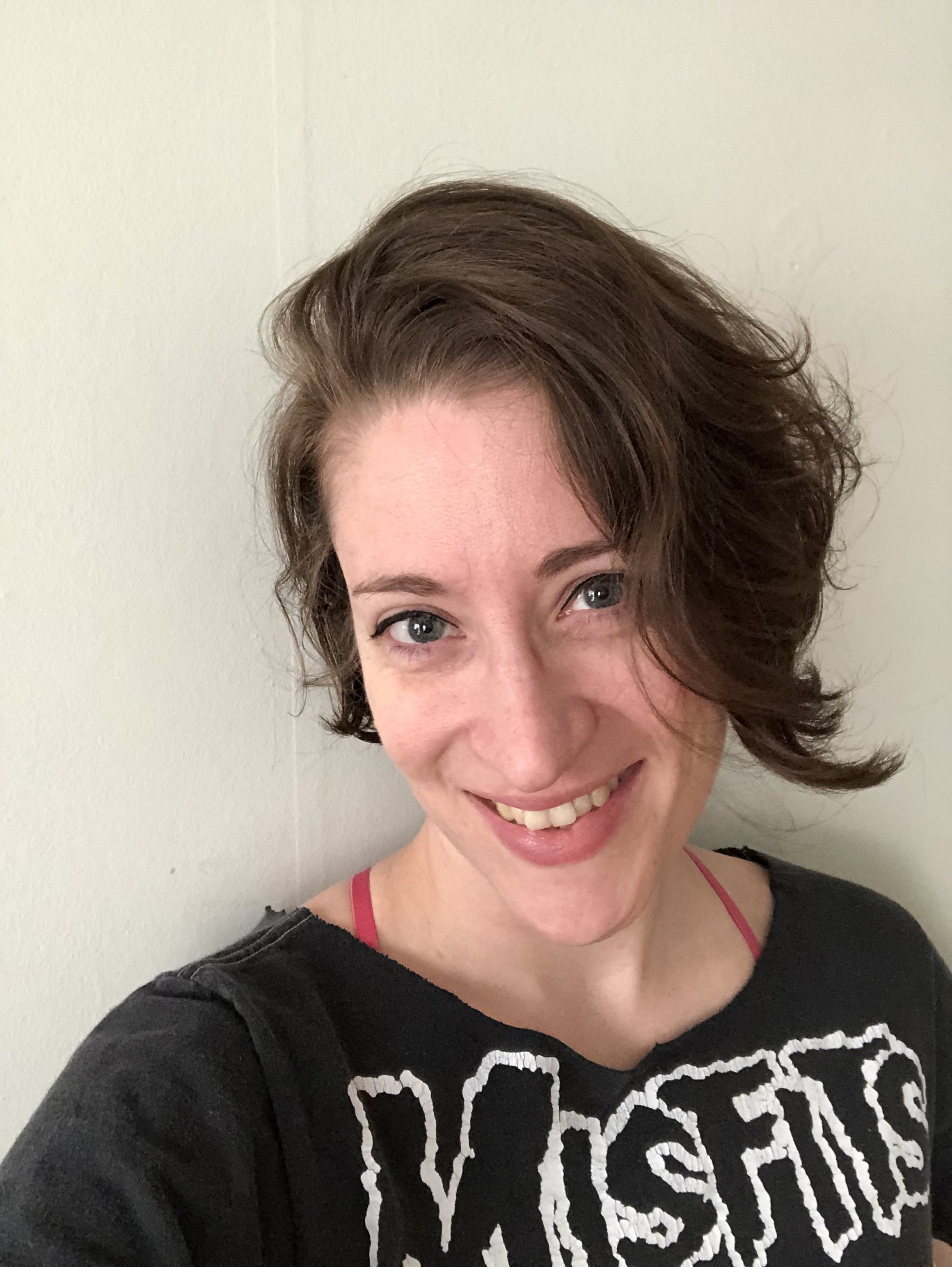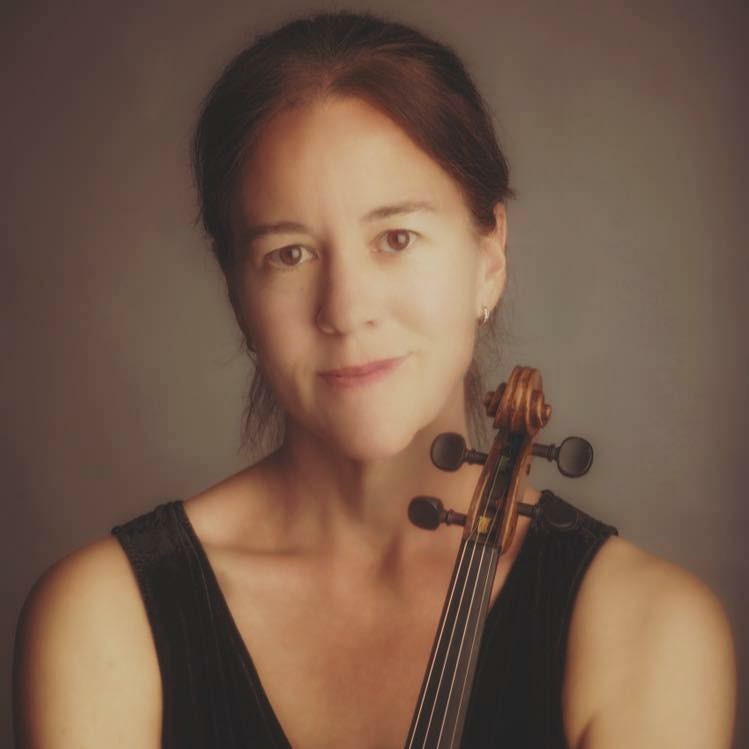 Daniel Faris began studying violin at the age of 5, fired by a passion for music, which he attributes partially to a God given desire and partially to the film Fantasia. He graduated with a Masters in violin performance from Boston University in 2016, studying under Dana Mazurkevich. Along with orchestral and chamber gigs in the Boston area, he has played in a wide variety of situations outside of the normal concert hall, from the Governor of New Hampshire's cabinet to museums, churches and prisons
Bryan Armington grew up on the North Shore of Boston and currently resides in Wenham. He studied viola with Benard Kadinoff at Boston University and with Eugene Becker and Heidi Castleman at SUNY Purchase before a career change to business. Bryan has played with the Cape Ann Sumphony, Symphony by the Sea, the Salem Philharmonic, the North Shore Philharmonic, Gordon College orchestra and the Reading Symphony and is currently a member of the Wheeler Point Quartet. In addition to the Viola and chamber music he enjoys hiking and cooking.
After 30 years in NYC, Wayne Roberts now resides in Western Massachusetts. He is currently Lecturer of Jazz Studies and director of the Duke Ellington Jazz Workshops at Westfield State University.
Wayne leads a trio with Michael Zsoldos on reeds and Miro Sprague on piano which is dedicated to the music of Duke Ellington. In 2015, he was a member of the faculty for "Jazz in July" at UMass Amherst.
Along with his duties as a leader, Wayne performs in jazz and chamber ensembles and orchestras as a freelance bassist.
In 1977, Wayne attended the New England Conservatory receiving a Bachelor Degree and in 1980, the Juilliard School where he received his Masters Degree.
Among the most notable musicians Wayne has worked with are Kirk Lightsey, Hal Galper, Howard Alden, Vic Juris, Warren Vache, Billy Childs, Bill Mays, Atilla Zoller, Chuck Wayne and Jaki Byard.
From 1992-96, he spent much of his time touring in Europe. He lived in Berlin for most of this time playing gigs locally and with Hungarian guitarist, Ferenc Snetberger.
In 1998, he formed the Onyx Club Sextet which featured his transcriptions of the John Kirby Sextet (1937-43), gaining him international acclaim.
Francesca began studying the bassoon at the age of 16. She earned her bachelor's degree from the University of Hawai'i, studying with Paul Barrett, in 2013. She went on to earn her master's degree from the University of Massachusetts, studying with Stephen Walt, in 2015. Francesca played as the second bassoonist with the Sarajevo Philharmonic for the 2017-18 season. Most recently, she has been working as a free-lance bassoonist and contrabassoonist based in the western Massachusetts area. In addition to her interest in large, orchestral repertoire, Francesca particularly enjoys working with composers to bring new music to life.

Caroline Cole (that's me!) is a trombonist with 19 years of professional and diverse performing experiences, from Beethoven to Chicago (the band). When I'm not playing trombone in the orchestra, I can be found solving tech issues with the customer service team I run, playing trombone and sousaphone for the Army, or studying trapeze at New England Center for Circus Arts. I believe deeply in the importance of innovation and creativity, and it's an honor to be collaborating with such talented artists to bring Tundi to life, and world-class opera to Brattleboro.
Violinist Mary Beth Woodruff was educated at the Interlochen Arts Academy, the New England Conservatory of Music, the Massachusetts Institute of Technology (B.S. Chemistry and Music) and Carnegie Mellon University (M.M. Violin Performance). At MIT, she studied composition with John Harbison and was a member of Emmanuel Music of Boston's Bach Cantata Program. She studied with Andres Cardenes, concertmaster of the Pittsburgh Symphony, under a full graduate studies scholarship. She has been faculty at Biola University, Songfest International at the Colburn School, and the Interlochen Center for the Arts. She has been co-concertmaster of the International Symphony Orchestra of Jerusalem, been assistant concertmaster of Santa Barbara Opera, and is currently concertmaster of the Santa Maria Philharmonic, a member of the Radian String Quartet, and Artistic Director of Santa Barbara Strings. She has a not so minor obsession with Tristan und Isolde and feel deeply in love with opera because of this singular work.

Melanie has a violin performance degree from the Eastman School of Music and an MBA with concentrations in Economics and Marketing from Cornell University. She got the opera bug while playing many summers with the Heidelberg Schlossspiel and Spoleto Festival dei Due Mondi. She's a former member of the Puerto Rico Symphony, Cayuga Chamber Orchestra, Pennsylvania Sinfonia and a few she's probably forgetting. Currently, she performs regularly with the Vermont and Berkshire Symphony Orchestras. In 2015, for some reason, Melanie was elected Town Treasurer of Shaftsbury, on the other side of the Greens. She has two beautiful chickens and three equally beautiful sons.
David Gruender is an avid runner. He graduated from the Syracuse University School of Music, where he also played in the Syracuse Symphony. While teaching in the Berkshires, He was a long-time member of the Albany Symphony; summers had him at Tanglewood, where he was the music librarian and took part in a number of concerts. He eventually became a full-time major orchestra librarian working for the Baltimore Symphony, the Indianapolis Symphony, and the Boston Symphony/Boston Pops. While in Baltimore he was a frequent sub with the orchestra and Assistant Principal Bass for the Baltimore Opera. He continued to play with local orchestras as he moved around and is currently Principal with the Keene Chamber Orchestra. He teaches music courses for the CALL program at Keene State College.

Diane received her Bachelor's of Arts in music performance from Rowan University and her Masters of Music in music performance from The State University of New York @ Stony Brook. She studied with Arthur Weisberg, Ferdinand Del Negro, Kathleen White-Vigilante, Frank Ruggieri and Lawrence Stewart. She grew up in southern New Jersey and moved to western MA in 1992 via Long Island. Many years of professional playing has consisted of a multitude of chamber groups such as The Atlantic City Woodwind Quintet, The Variable Winds and La Corrente Chamber Music. She plays first bassoon in the Windham Orchestra and played first bassoon in the Pioneer Valley Symphony and Commonwealth Opera for many years. She also plays in the Panopera orchestra and gigs around MA, VT and NH playing with such groups as The Williamstown Theater Festival, South Hadley Chorale, Keene Chamber Orchestra, Keene Chorale, Hampshire Chorale Society along with some of the choral groups affiliated with the Brattleboro Music Center. Diane also teaches bassoon at Keene State College. When she is not practicing or making reeds she might be brainstorming about new bassoon repertoire to explore or a chamber music concert to concoct and when she is away from music entirely she can often be found at her favorite gym in Easthampton, MA, walking in the woods or strolling around the neighborhoods in her town of Holyoke or reading and writing about a myriad of subjects. She is excited about taking on the challenge of this unusual opportunity to delve into the dramatic world of Richard Wagner with her friends and colleagues and coming out the better for it having done so. jontoobie@yahoo.com
Hazel is a creative tour de force, driven by a dual obsession with both visual and aural art forms. She has been a passionate violinist all her life and turned professional on moving to the Bay Area, California. Hazel has a full studio of private students; and is faculty at the Veksler Academy of Music and Dance where she teaches violin and piano. She is a co-founder of Sight and Sound, a collaboration of musicians, tech creatives and artists; which aims to find new ways of presenting the classical repertoire in her community. Hazel is a regular solo and freelance performer in the Bay Area working most recently with West Bay Opera, Palo Alto Players, Stanford groups and more. She is currently working on a new presentation of Contrasts, Bartok's virtuosic piece for violin, clarinet and piano for an innovative performance later this year. Other upcoming projects include playing at the acclaimed Edinburgh Fringe Festival in an original rework of Jason Robert Brown's Songs in a New World; and a World Premier of an arrangement of 3 Tchaikovsky songs for voice and string quartet in San Francisco in 2020.
As a visual artist, Hazel has studied at Chelsea, London and in Reading, Berkshire. She worked as a community artist prior to moving to the US and has held solo exhibitions in the UK, and undertaken a number of commissioned portraits held within personal collections internationally. She is currently a Board Director at the Pacific Art League in Palo Alto, and recently was awarded First Place with a portrait drawn from life submitted to their 97th Members' Exhibition out of several hundred entries.
It is wonderful for her to be collaborating with Tundi, working with her brother Hugh Keelan and sister in law Jenna Rae. As a family group, they all recently presented a series of concerts in the UK featuring Hugh's arrangement of Richard Strauss' emotional Four Last Songs for voice, piano and violin.
For more information on Sight and Sound please visit www.sightnsound.net
For more information on Hazel Keelan's artwork and current projects please visit www.runningmusician.com
Victoria Dine Swensen
Victoria has an extensive career as a hornist. She has held long-term principal french horn positions with the Stamford Symphony (1984-1996), the Chamber Orchestra of New York (1985-1992) and Solisti New York (1982-1990). She has also made frequent appearances with the Orpheus Chamber Orchestra (at Carnegie Hall, on tour, and on recordings for Deutsche Grammophon Records), the Orchestra of St. Luke's, the New York City Ballet, the Metropolitan Opera, the New York City Opera, and in numerous Broadway musical productions.
In the fall of 2012, Ms. Dine Swensen appeared as soloist with the Windham Symphony Orchestra, performing Benjamin Britten's Serenade for Tenor, Horn and String Orchestra.
She has participated in the summer festivals of Marlboro, Aspen and Norfolk and in addition to her recordings for Deutsche Grammophon, she has also recorded for Sony Classical and the Marlboro Recording Society.
She received her Masters degree from The Juilliard Schooland her Bachelor of Fine Arts degree from the Purchase College Conservatory of Music.
Victoria Dine Swensen was born on December 21,1959. She grew up in New York City and is the proud mother of three children and one grandson.
Tina Brounsuzian is a versatile classical flutist and has been praised for her warm, colorful sound and brilliant technique. Currently, she is principal flutist with The Valley Winds, an orchestral musician with PanOpera, and chamber musician with The Valley Wind Quintet. In the past, Ms. Brounsuzian has performed with several orchestras including the the Boston Civic Symphony, Pioneer Valley Symphony, and New England Philharmonic.
As a dedicated and passionate teacher, Ms. Brounsuzian provides master classes and has her own flute studio of beginning through advanced students. Her students have been placed in the MMEA All-State band and principal positions for Western District band and orchestra. Additionally, many of these students have been accepted to summer music programs and continued their musical education at reputable schools such as Boston University, The Hartt School, Mannes School of Music, Berklee College of Music, Boston Conservatory, and Crane School of Music.
Ms. Brounsuzian has a Master's Degree in Performance and Bachelor's Degree in Music Education and Performance from the University of Massachusetts Amherst studying under Christopher Krueger. She has also performed in master classes with renown flutists such as Amy Porter, Leone Buyse, Marianne Gedigian, Jonathan Keeble, Walfrid Kujala, Conor Nelson, and Trevor Wye.