Meet the Orchestra
Check back in the coming weeks to see new players as we add them to the roster!
Victoria Dine Swensen
Victoria has an extensive career as a hornist. She has held long-term principal french horn positions with the Stamford Symphony (1984-1996), the Chamber Orchestra of New York (1985-1992) and Solisti New York (1982-1990). She has also made frequent appearances with the Orpheus Chamber Orchestra (at Carnegie Hall, on tour, and on recordings for Deutsche Grammophon Records), the Orchestra of St. Luke's, the New York City Ballet, the Metropolitan Opera, the New York City Opera, and in numerous Broadway musical productions.
In the fall of 2012, Ms. Dine Swensen appeared as soloist with the Windham Symphony Orchestra, performing Benjamin Britten's Serenade for Tenor, Horn and String Orchestra.
She has participated in the summer festivals of Marlboro, Aspen and Norfolk and in addition to her recordings for Deutsche Grammophon, she has also recorded for Sony Classical and the Marlboro Recording Society.
She received her Masters degree from The Juilliard Schooland her Bachelor of Fine Arts degree from the Purchase College Conservatory of Music.
Victoria Dine Swensen was born on December 21,1959. She grew up in New York City and is the proud mother of three children and one grandson.
Laura Hackstein began her love of the violin after seeing a violinist perform on Sesame Street. After asking what "that" was, she informed her parents that she wanted to "do that" and asked for a violin. After much begging and pleading, they finally acquiesced after saving for many months to buy a tiny violin.
After learning to read the treble cleff and a few short songs by memory, she was finally permitted violin lessons between the ages of 4 and 5 years of age with an old ill humored violinist who did not teach children but took pity on her and taught her against his wishes. She loved her studies with him but he became ill and went to another land. Mr. Benedetto Greco then resumed her studies with her for 5 years until she studied with Giless Apap for 7 years. She was during those years the assistant principal viola of the San Luis Obispo Youth Symphony, became the assistant concertmaster of the Santa Maria Symphony and the concertmaster of the Santa Barbara Youth Symphony. She was aided in her studies by winning 2nd and 3rd prizes in the Leni Fe Bland International Competition, Pillsbury Foundation, Santa Maria Arts Council and several other musical scholarship programs and competitions. She was the second youngest student to ever be accepted (and awarded full scholarship) to the Music Academy of the West; after the great cellist Christine Walevska, later was the only student at the San Francisco Conservatory to be awarded a full scholarship at the age of 17. At the Academy and Conservatory she was guided by the tutelage of Henri Temianka (the 3rd prize winner of the 1935 Wieniawski Competition), Sidney Harth, Ian Swenson, Kathleen Winkler and Glen Dicterow.
As an adult she played with many orchestras in California and ensebles from San Diego to San Francisco. She continued her studies with Ivry Gitlis and was invited to play with him at the faculty concerts of the Rencontres Musical a Pont Saint Esprit and received standing ovations for her solo performances there.
After that time, she was asked to start a music program at the Boys and Girls Club of Santa Barbara and taught violin, viola and beginning piano. Later a chamber orchestra was formed and it became a successful learning hub of the club and students enthusiastically participated.
Laura started teaching the violin at the age of 9 years old with only two students in her studio and as an adult continued her private studio as well as lead a chamber orchestra at the local conservatory. She founded the Santa Barbara String Quartet, soloed with various California orchestras as well as working for many years as a substitute musician church musician, funeral musician,etc.
Her dreams of being a gymnast and a flamenco dancer and professional chess player are still dreams but she has decided to stick with the violin and viola. But....her other two dreams were to play in an orquesta típica and an opera orchestra. After the economic crash, she sold her house, gave away most of things and went to Argentina with no job, no visa, two suit cases and a violin.
After finding a tiny room near a cemetery to rent, she entered the Orchesta de Tango de Emilio Balcarce led by Victor Lavallen. Not long after she was invited to play with Nicolas Ledesma for the president of Argentina on the National Independence Day for 30 thousand people, was a member of the Quinteto Mainetti, a violin teacher at the Proyecto Músicos Emblemáticos del Tango led by Germán Martinez (pianist). She worked as concertmaster of "The Adams Family" the musical on Calle Corrientes, 2 por 4 Radio, made a very popular television appearance with a well known regae band and quickly became recognizable at every vegetable stand and subway in the city, was shown on national television, recorded many interesting projects of South American musicians and later won the position of solista suplente in the Teatro Colón of the viola section.
Her grandfather , a WWII veteran dreamed his whole life of moving to Italy so he could go to La Scala every day and hear the opera. While at the Colón, not only did she love studying and rehearsing opera all day, every day but was honored to make it for her grandfather. The place he loved more than anything in the world.
She now resides in New York and is happy to be on board for this new project and experience of Tristan und Isolde and wishes beauty and poetry for all.
Daniel Faris began studying violin at the age of 5, fired by a passion for music, which he attributes partially to a God given desire and partially to the film Fantasia. He graduated with a Masters in violin performance from Boston University in 2016, studying under Dana Mazurkevich. Along with orchestral and chamber gigs in the Boston area, he has played in a wide variety of situations outside of the normal concert hall, from the Governor of New Hampshire's cabinet to museums, churches and prisons
Hazel is a creative tour de force, driven by a dual obsession with both visual and aural art forms. She has been a passionate violinist all her life and turned professional on moving to the Bay Area, California. Hazel has a full studio of private students; and is faculty at the Veksler Academy of Music and Dance where she teaches violin and piano. She is a co-founder of Sight and Sound, a collaboration of musicians, tech creatives and artists; which aims to find new ways of presenting the classical repertoire in her community. Hazel is a regular solo and freelance performer in the Bay Area working most recently with West Bay Opera, Palo Alto Players, Stanford groups and more. She is currently working on a new presentation of Contrasts, Bartok's virtuosic piece for violin, clarinet and piano for an innovative performance later this year. Other upcoming projects include playing at the acclaimed Edinburgh Fringe Festival in an original rework of Jason Robert Brown's Songs in a New World; and a World Premier of an arrangement of 3 Tchaikovsky songs for voice and string quartet in San Francisco in 2020.
As a visual artist, Hazel has studied at Chelsea, London and in Reading, Berkshire. She worked as a community artist prior to moving to the US and has held solo exhibitions in the UK, and undertaken a number of commissioned portraits held within personal collections internationally. She is currently a Board Director at the Pacific Art League in Palo Alto, and recently was awarded First Place with a portrait drawn from life submitted to their 97th Members' Exhibition out of several hundred entries.
It is wonderful for her to be collaborating with Tundi, working with her brother Hugh Keelan and sister in law Jenna Rae. As a family group, they all recently presented a series of concerts in the UK featuring Hugh's arrangement of Richard Strauss' emotional Four Last Songs for voice, piano and violin.
For more information on Sight and Sound please visit www.sightnsound.net
For more information on Hazel Keelan's artwork and current projects please visit www.runningmusician.com
Tina Brounsuzian is a versatile classical flutist and has been praised for her warm, colorful sound and brilliant technique. Currently, she is principal flutist with The Valley Winds, an orchestral musician with PanOpera, and chamber musician with The Valley Wind Quintet. In the past, Ms. Brounsuzian has performed with several orchestras including the Boston Civic Symphony, Pioneer Valley Symphony, and New England Philharmonic.
As a dedicated and passionate teacher, Ms. Brounsuzian provides master classes and has her own flute studio of beginning through advanced students. Her students have been placed in the MMEA All-State band and principal positions for Western District band and orchestra. Additionally, many of these students have been accepted to summer music programs and continued their musical education at reputable schools such as Boston University, The Hartt School, Mannes School of Music, Berklee College of Music, Boston Conservatory, and Crane School of Music.
Ms. Brounsuzian has a Master's Degree in Performance and Bachelor's Degree in Music Education and Performance from the University of Massachusetts Amherst studying under Christopher Krueger. She has also performed in master classes with renown flutists such as Amy Porter, Leone Buyse, Marianne Gedigian, Jonathan Keeble, Walfrid Kujala, Conor Nelson, and Trevor Wye.
Susan Kirchhausen grew up in Baltimore, MD and began studying piano and violin as a youngster, making the switch to viola in the 7th grade. A veteran of All-Eastern, State, County and regional youth orchestras, Susan studied with members of the Baltimore Symphony Orchestra and spent summers at various music festivals including Brevard Music Center, Grand Teton, and the Eastern Music Festival. A graduate of Florida State University (Music Performance - Viola), she went on to earn her Master's in Music Education from the University of Massachusetts at Amherst.
Susan has been a private music teacher in Central Massachusetts since 1996. Operating out of her Worcester studio, Susan's students span the region from as far as Acton, Auburn, Barre, Holden, Hopkinton, Petersham, Shrewsbury and Sterling, and encompass grade school children to adults. While her primary focus is the interconnection of one-on-one lessons, she also has extensive chamber music coaching experience and has conducted adult and youth orchestras. In addition to her busy teaching schedule, Susan coaches upper string sectionals for the Worcester Youth Orchestra and maintains an active performance schedule as a freelance violist throughout New England.

A versatile musician, Susan enjoys performing and teaching many genres of music. Before making her home in Worcester, Susan made her way up the East Coast playing with the Disney All-American College Orchestra and the Tallahassee, Greensboro, and Savannah symphony orchestras. She has particularly enjoyed working with such artists as Sarah Chang, Jian Wang, Ray Charles, The Moody Blues, Dave Brubeck, Rosemary Clooney, and Mariachi Cobre.
Anton Boutkov has been playing the viola since the age of seven. Under the instruction of Bernard Klinger he went on to play in several ensembles, among them the Greater Westchester Youth Orchestras, New York State Youth Orchestra, and the Greenwich Connecticut Symphony Orchestra as a guest musician. At fourteen, Anton enrolled at Manhattan School of Music Preparatory division as part of Karen Ritscher's viola studio. Anton went on to receive his Bachelors of Music from the Steinhardt School at New York University on full scholarship, and actively participated in NYU ensembles such as the NYU New Music Ensemble, NYU Symphony, and various string trios, quartets, and quintets. Anton completed his Masters of Music degree at the University of Massachusetts Amherst on full scholarship. Anton currently resides in Somerville, Massachusetts playing with local orchestras in the New England Area, as well as the Chicago Civic Orchestra as an Associate member.
Anton has played in master classes for violists Kim Kashkashian, Michael Tree, Amihai Grosz, James Dunham, Roger Tapping, as well as many others. He's performed at venues such as Carnegie Hall's Stern Auditorium, Madison Square Garden, Boston TD Garden, The Symphony Space on 92nd Street, Chicago Symphony Center, The Sheen Center in Manhattan, Rockwood Music Hall, The Bowery Ballroom and many others. Some of the musicians Anton has collaborated with include vocalists Andrea Bocelli, Heather Headley, Chris Mann, violinist Caroline Campbell, and Paul Simon from Simon & Garfunkel.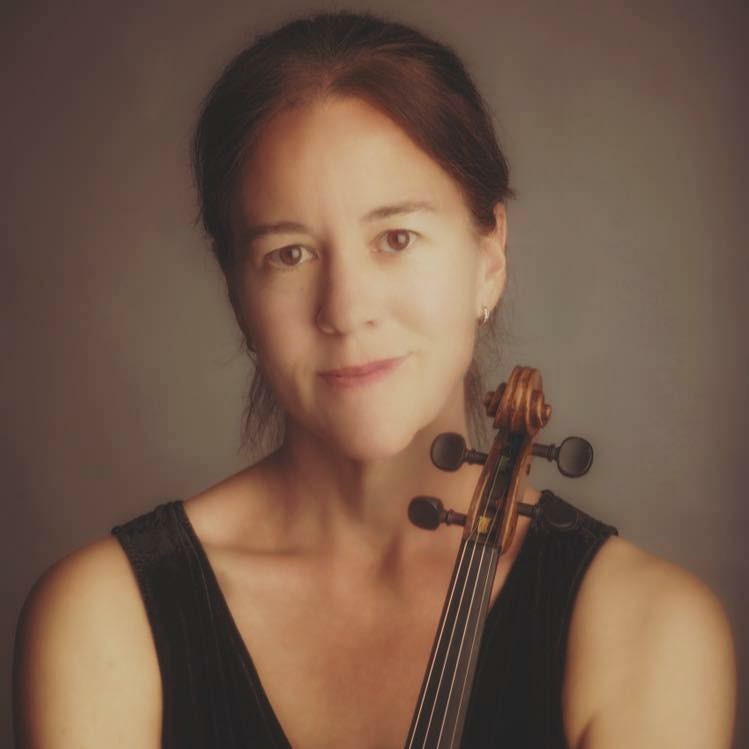 Violinist Mary Beth Woodruff was educated at the Interlochen Arts Academy, the New England Conservatory of Music, the Massachusetts Institute of Technology (B.S. Chemistry and Music) and Carnegie Mellon University (M.M. Violin Performance). At MIT, she studied composition with John Harbison and was a member of Emmanuel Music of Boston's Bach Cantata Program. She studied with Andres Cardenes, concertmaster of the Pittsburgh Symphony, under a full graduate studies scholarship. She has been faculty at Biola University, Songfest International at the Colburn School, and the Interlochen Center for the Arts. She has been co-concertmaster of the International Symphony Orchestra of Jerusalem, been assistant concertmaster of Santa Barbara Opera, and is currently concertmaster of the Santa Maria Philharmonic, a member of the Radian String Quartet, and Artistic Director of Santa Barbara Strings. She has a not so minor obsession with Tristan und Isolde and feel deeply in love with opera because of this singular work.

Bryan Armington grew up on the North Shore of Boston and currently resides in Wenham. He studied viola with Benard Kadinoff at Boston University and with Eugene Becker and Heidi Castleman at SUNY Purchase before a career change to business. Bryan has played with the Cape Ann Sumphony, Symphony by the Sea, the Salem Philharmonic, the North Shore Philharmonic, Gordon College orchestra and the Reading Symphony and is currently a member of the Wheeler Point Quartet. In addition to the Viola and chamber music he enjoys hiking and cooking.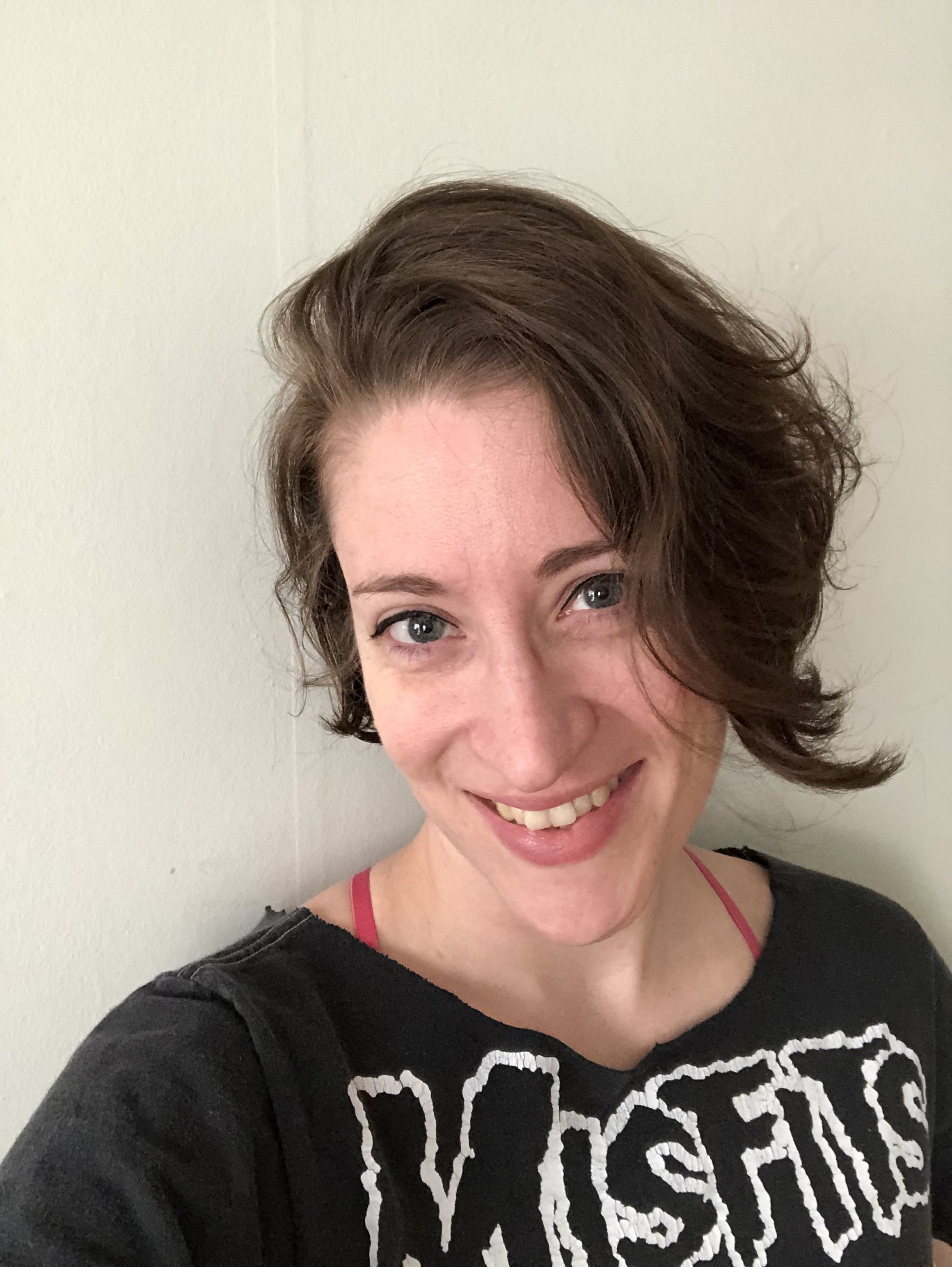 Caroline Cole (that's me!) is a trombonist with 19 years of professional and diverse performing experiences, from Beethoven to Chicago (the band). When I'm not playing trombone in the orchestra, I can be found solving tech issues with the customer service team I run, playing trombone and sousaphone for the Army, or studying trapeze at New England Center for Circus Arts. I believe deeply in the importance of innovation and creativity, and it's an honor to be collaborating with such talented artists to bring Tundi to life, and world-class opera to Brattleboro.
Diane received her Bachelor's of Arts in music performance from Rowan University and her Masters of Music in music performance from The State University of New York @ Stony Brook. She studied with Arthur Weisberg, Ferdinand Del Negro, Kathleen White-Vigilante, Frank Ruggieri and Lawrence Stewart. She grew up in southern New Jersey and moved to western MA in 1992 via Long Island. Many years of professional playing has consisted of a multitude of chamber groups such as The Atlantic City Woodwind Quintet, The Variable Winds and La Corrente Chamber Music. She plays first bassoon in the Windham Orchestra and played first bassoon in the Pioneer Valley Symphony and Commonwealth Opera for many years. She also plays in the Panopera orchestra and gigs around MA, VT and NH playing with such groups as The Williamstown Theater Festival, South Hadley Chorale, Keene Chamber Orchestra, Keene Chorale, Hampshire Chorale Society along with some of the choral groups affiliated with the Brattleboro Music Center. Diane also teaches bassoon at Keene State College. When she is not practicing or making reeds she might be brainstorming about new bassoon repertoire to explore or a chamber music concert to concoct and when she is away from music entirely she can often be found at her favorite gym in Easthampton, MA, walking in the woods or strolling around the neighborhoods in her town of Holyoke or reading and writing about a myriad of subjects. She is excited about taking on the challenge of this unusual opportunity to delve into the dramatic world of Richard Wagner with her friends and colleagues and coming out the better for it having done so. jontoobie@yahoo.com
Joe Jewitt, violin: I currently work as a teacher of violin and viola for the Putney School and for Camerata New England, a group lesson program in West Lebanon, NH. I have been teaching since 1984 and also teach fiddle, viola and cello. Some of my students have gone on to admittance at Eastman School, Oberlin College, Brigham Young University and Boston Youth Symphony. I have one former student, Katie McNally, who became a national Scottish fiddle champion and now has a prominent career as a fiddler. From 2000-2005 I taught at several Boston area community music school and private schools including Brookline, Powers, Indian Hill, Joy of Music Program, Lexington, Beaver Country Day and Lawrence Academy. From 2005-2007 I was the lead teacher in Holyoke Public Schools' Children's String Workshop, a full-time and summer program that was initiated by the renowned Roberta Guaspari-Tsavaras.

In my performing life I am a member of the Berkshire Symphony. I have frequently performed with the period instrument ensemble Arcadia Players and occasionally with the Springfield and Vermont Symphonies. I get many jobs with local choral societies and colleges, including recently as a featured performer with the Five College Contemporary Music Festival. I have my own chamber group, Florence Camerata, with which I present quartet, trio and duo concerts at local venues. The highlights: 11 years as member of the Cascade Quartet, Montana's quartet in residence, including joint concerts with the Ying Quartet and at studies at the Banff Music Festival. Nine summers of the Spoleto Festival Orchestra where I was a frequent concertmaster as well as assistant conductor. Part of the first class of fellows of the New World Symphony. With these groups and others I have been privileged to work with soloists Pavarotti, Renee Fleming, Joshua Bell and Peter Serkin and conductors Bernstein, Michael Tilson-Thomas, Neeme Jarvi, John Nelson and Marin Alsop.
Dr. Ben Smar is an active performer in the region on trombone, alto trombone, and euphonium. He is principal trombonist with the Pioneer Valley Symphony and Panopera Orchestra. He also performs frequently with the Windham Orchestra and Keene Chamber Orchestra. In addition he plays in several chamber ensembles and free-lances in the region. Ben is retired from the Music faculty at The University of Massachusetts, Amherst where he was Coordinator of and a professor of Music Education. He is excited about taking part in this TUNDI production of Tristan and Isolde because of his strong belief in the renewable, sustainable, and transformational power of the arts within a community. Performers and audiences are connected to each other and their community through the experience of shared live performance.
Mowgli Giannitti is a diverse Bassist, Vocalist, Composer, and Teacher, professionally engaged in a wide breadth of projects including Jazz, Opera, Bluegrass, Old Time, Afro-Cuban/Latin jazz and traditional music, West African, and original compositions consisting of all of the above and more! Mowgli studied Bass, Voice and Composition at Bennington College, and has since pursued further studies under composer/author W.A. Mathieu. Mowgli has collaborated with award-winning artists such as Amir Milstein, Souleymane Badolo, Edmar Colon, Bertramm Lehmann, and many more. He can currently be found performing around the greater Northeast in the bands Terrible Mountain String Band, The Melting Nomads, The Heavy Nettles, Satyrdagg, or as a sub in any number of ensembles.
Abigail Haines is going into her senior year at the University of Massachusetts Amherst. She is working toward a degree in oboe performance studying with Fredric Cohen. She plays in many of the ensembles at UMass including the Wind Ensemble and Symphony Orchestra. Outside of school, she is the English horn player of the Pioneer Valley Symphony Orchestra. She has attended several summer festivals such as Domaine Forget, Apple Hill Chamber Workshop and Rocky Ridge Young Artist Seminar. In the future, she intends to study oboe performance at the graduate level and pursue a career as a professional musician. In her high school years, she performed numerous operas with the Boston Youth Symphony Orchestra. She is excited to continue her opera experience with the unique opportunity of performing Tristan and Isolde with TUNDI Productions.
Francesca began studying the bassoon at the age of 16. She earned her bachelor's degree from the University of Hawai'i, studying with Paul Barrett, in 2013. She went on to earn her master's degree from the University of Massachusetts, studying with Stephen Walt, in 2015. Francesca played as the second bassoonist with the Sarajevo Philharmonic for the 2017-18 season. Most recently, she has been working as a free-lance bassoonist and contrabassoonist based in the western Massachusetts area. In addition to her interest in large, orchestral repertoire, Francesca particularly enjoys working with composers to bring new music to life.

Melanie has a violin performance degree from the Eastman School of Music and an MBA with concentrations in Economics and Marketing from Cornell University. She got the opera bug while playing many summers with the Heidelberg Schlossspiel and Spoleto Festival dei Due Mondi. She's a former member of the Puerto Rico Symphony, Cayuga Chamber Orchestra, Pennsylvania Sinfonia and a few she's probably forgetting. Currently, she performs regularly with the Vermont and Berkshire Symphony Orchestras. In 2015, for some reason, Melanie was elected Town Treasurer of Shaftsbury, on the other side of the Greens. She has two beautiful chickens and three equally beautiful sons.
David Gruender is an avid runner. He graduated from the Syracuse University School of Music, where he also played in the Syracuse Symphony. While teaching in the Berkshires, He was a long-time member of the Albany Symphony; summers had him at Tanglewood, where he was the music librarian and took part in a number of concerts. He eventually became a full-time major orchestra librarian working for the Baltimore Symphony, the Indianapolis Symphony, and the Boston Symphony/Boston Pops. While in Baltimore he was a frequent sub with the orchestra and Assistant Principal Bass for the Baltimore Opera. He continued to play with local orchestras as he moved around and is currently Principal with the Keene Chamber Orchestra. He teaches music courses for the CALL program at Keene State College.

Rebecca caught the music bug as a young student at the Settlement Music School in Philadelphia, PA. High school summers were spent at the Apple Hill Center for Chamber Music (Nelson, NH) and Boston University Tanglewood Institute. She has remained actively playing ever since. Until recently moving to New Hampshire, she performed in the New York area with the Broadway Bach Ensemble, New Amsterdam Symphony Orchestra, Rye Country Day School Festival Orchestra, St. Thomas Orchestra, and Wednesday Winds (quartets and quintets), and sang in an all-female, 16-member a cappella group. She now plays with the Windham Orchestra and, since 2005, has been a summer participant in the Bennington Chamber Music Conference.
Rebecca holds a Bachelor of Arts in sociology from Harvard and a master's in international and comparative education from Columbia University. She takes an interest in the social history of the arts and recently wrote "From Women's Clubs to MeetUps: Social Influences on Amateur Music-Making in America," an article slated for publication in American Music Teacher.
A seasoned arts administrator, Rebecca is Development Officer at the Apple Hill Center for Chamber Music. She resides in Westmoreland, NH with her husband. They have two grown, musical daughters.
She is delighted to embark on this creative TUNDI journey.
This year Becky begins her 32nd season with the VSO, following 17 years in the RI Philharmonic. She was principal bassoon with the Artists' International Opera Orchestra and the Providence Opera Theater during the years she lived in RI. Since moving to the Pioneer Valley in 1985, she has played regularly with Opera North and Opera Maine. She teaches both bassoon and piano throughout the western MA area.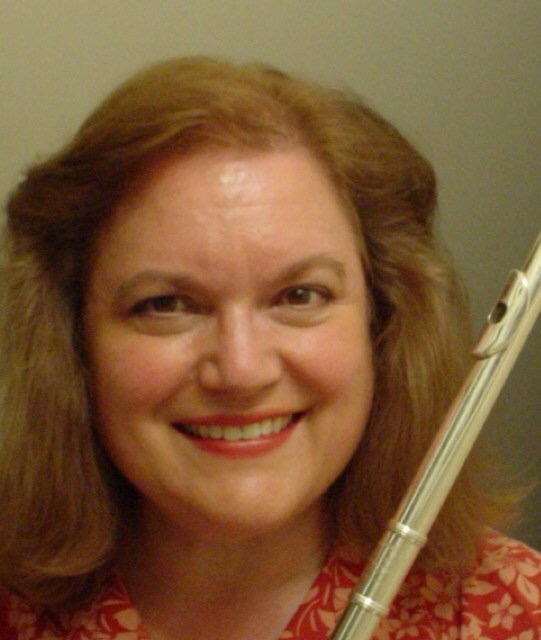 Originally from Athens, Georgia, Lisa grew up in a musical family and began playing flute in the 5th grade. She remained active in band, orchestra, and chorus through high school, studying flute and piano privately. She later received her Bachelor of Music in Flute & Voice, and Master of Arts in musicology from the University of Georgia, where she continued her flute studies under Ronald Waln. She also attended graduate school at the New England Conservatory of Music, where she studied voice with Laurence Bogue and Performance of Early Music with Daniel Pinkham. Returning to Georgia after her graduate studies, she continued her flute studies under Paul Brittan. While living in Atlanta, she was a member of the Atlanta Telemann Society, playing baroque flute, recorder, and singing, and she was also soprano soloist at the Cathedral of Saint Philip. Before moving to New Hampshire, Lisa and her husband spent many years in New York City, where she worked full time for UNICEF, but continued performing as a free-lance soloist in the New York City area. From NYC, they moved to Winston-Salem, NC, where she was principal flutist with the Piedmont Wind Symphony as well as a member of the Piedmont Wind Quintet. While in Winston-Salem, she founded Flutes on 4th, a professional flute choir, played regularly as a pit musician with several local theater organizations, and taught flute privately. After moving to New Hampshire, Lisa has enjoyed playing in a variety of ensembles, including the Windham Orchestra, the Keene Chamber Orchestra, PanOpera, Raylynmor Opera, and with the Monadnock Chorus. Lisa lives in Walpole with her husband Stephen. They have one grown daughter who lives in New York City.
Lisa is excited to be working with Hugh, Jenna, and the other artists in bringing this TUNDI production to life.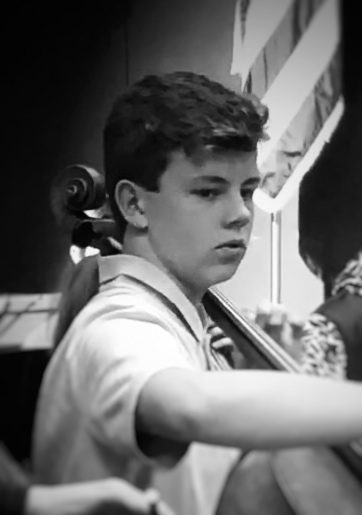 Aidan Woodruff has been playing the cello since he was three. He has attended the National Cello Institute for 9 years, the Interlochen Center for the Arts, and was selected as the youngest of 25 cellists to participate in the International Cello Institute this summer in Minnesota. He has been a scholarship winner with the Santa Barbara Music Club for 5 years both as cellist and pianist. In the fall of 2018, he advanced through three rounds of the Southern California Junior Bach Festival as a pianist and was selected as one of the winners in the final round performing a Bach Prelude and Fugue. He performed the Haydn C major Cello Concerto last summer at Interlochen and recently performed the Saint Saens Concerto in Los Angeles at the National Cello Institute. He has had the good fortune to play in masterclasses for Julia Fischer, Ray Chen, Leila Josefowicz, Ani Aznavoorian, Anthony Elliot, and Andrew Smith.
He has played chamber music in the form of trios or quartets since he was 5 years old both as pianist and cellist. As co-principal cellist of Santa Barbara Strings, he has performed both the Vivaldi Double Concerto and the Monn Concerto as winner of the concerto competition therein. He plans on pursuing a career as professional cellist, music educator and conductor, yet, aside from his musical studies, he is an extremely loyal fan of the Los Angeles Dodgers and would do just about anything to get family and friends to take him to Dodger Stadium for a game. When not following the Dodgers or practicing, he loves to spear-fish in the Pacific Ocean - a past-time for which he, initially, concocted his own spear out of a curtain rod and a piece of metal fencing. He has been known to arrive home with a bag full of sea urchins, a few spiny lobsters caught by bare hand, and a calico bass or two. He also has been known to tell others that he has 'converted to Asian' because of his love of sushi and any and all Asian food. He will enter high school this coming fall in Santa Ynez, California.
Jake Charkey started playing violin at the age of 6. After a year of suffering the scratchy cacaphony of beginning violin, his father mercifully gave him a cello to try, and and he took it up like an old friend.
Jake studied cello in the Western Classical tradition under Zon Eastes, Paul Cohen, Leopold Teraspulsky, and finally with Norman Fischer at the Shepherd School of music at Rice University in Houston, TX. Seeking to broaden his musical skills and vocabulary after conservatory training, he took an interest in Hindustani music. His studies began in Toronto with the sarangi player, Aruna Narayan, who urged him to adapt Hindustani music to cello rather than learn an Indian instrument. He continued in Los Angeles where he took up intensive training with Jagan Ramamoorthy, a senior disciple of the violin virtuoso Padmabushan Dr. N. Rajam. He completed his M.F.A. at CalArts in Hindustani music under the guidance of Aashish Khan and Swapan Chaudury and with additional instruction on cello and contemporary techniques from Erika Duke-Kirkpatrick. While at CalArts he also incorporated other modalities of improvisation into his playing with Vinny Golia, Wadada Leo Smith, and Charlie Haden.
After grad school Jake moved to Montreal, where continued to perform Hindustani music, both as a soloist and accompanist for Kathak dance and was a occasional collaborator with tUnEyArds. In 2010 he travelled to India with an arts fellowship from the Shastri Indo-Canadian Institute to support formal study under Padmabushan Dr. N. Rajam with whom he continued to learn for the 6 years he stayed there.
In India he recorded and performed with many of the most celebrated musicians in Bollywood. His unique sound can be heard on season 2 of MTV's Coke Studio, multiple episodes of MTV Unplugged, and in a number of Bollywood soundtracks.
Since returning to the USA in 2016 Jake has joined the Slipstream Ensemble at Marlboro College, a composer/performer ensemble in residence and performs with Layale Chaker and Sarafand. He also performs with Adam Rudolph's GO Organic Orchestra and is a frequent collaborator with the Brooklyn Raga Massive. He has been an advocate for new music for solo cello which he programs in recital alongside Hindustani music. He lives in Brooklyn, NY.
THE ORCHESTRA
Violin
Joe Jewett
Mary Beth Woodruff
Melanie Dexter
Daniel Faris
Marcia Lehninger
Chris Stork
Hazel Keelan
Michelle Liechti
VIOLA
Laura Hackstein
Susan Kirchhausen
Carol Hutter
Bryan Armington
Anton Boutkov
Cello
Shannon Merciel
Jake Charkey
Amanda Paul
Pedro Perera
Aidan Woodruff
Bass
David Gruender
Mowgli Giannitti
Flute
Tina Brounsuzian
Rebecca Sayles
Lisa Bryan
Oboe
Aaron Lakota
Abigail Haines
English Horn
Jim Sharrock
Clarinet
Hannah Berube
Michael Brignolo
Bass Clarinet
Paul Green
Bassoon
Diane Lipartito
Becky Eldridge
Francesca Panunto
Trumpet
Dan Farina
Horn
Victoria Dine Swensen
Peter Guidi
Paul Hadley
Karen Horton
Fleur Barnes
Trombone
Ben Smar
Caroline Cole
Riley Gootemote
Tuba
Susan Lemei
Harp
Jennifer Hoult
Tympani
Rocio Mora