TUNDI FESTIVAL CHORUS
Check back in the coming weeks as we add people!
Recently hailed in the Opera News review of Ned Rorem'sOur Town, Joshua Rosenblum proclaims, "The full-of-character tenor Stanley Wilsonis amusingly put-upon as Simon…." "This is a real gem" states Henry Fogel in Fanfaremagazine of Stanley Wilson's CD, Art Songs of the British Romantics. Opera credits include Mr. Angel in The Impresario, Bardolfo in Falstaff, Tanzmeister in Ariadne auf Naxos, El Rememdado in Carmen, Kaspar in Amahl and the Night Visitors, the Witch in Hansel and Gretel, Tinca in Il Tabarro, Gherardo in Gianni Schicchi, Gastone in La Traviata,Lorenzo in I Capuleti e I Montecchi and Bardolf in Sir John in Lovewith Odessey Opera. Please visit his website at www.stanleywilsontenor.com to see upcoming engagements and CDs available.
Bennington, Vermont born, New York and Boston based tenor Kevin Courtemanche is delighted to join the Tundi Productions repertory company to cover the roles of Melot, the Young Seaman and the Shepherd and make his stage début in the chorus of Wagner's Tristan und Isolde. Kevin made his Tundi and Vermont concert début as Siegmund in excerpts from Wagner's Die Walküre, in 2018. Mr. Courtemanche recently portrayed John Twist Sr. in the North American Premiere of Wuorinen's acclaimed Brokeback Mountain with the New York City Opera and five roles, including the title role in Wagner's Siegfried, in Raphael's operas Marcus Garvey (J. Edgar Hoover) and Nat Turner, Hailstork's Robeson and Kay's Frederick Douglass with Trilogy: An Opera Company, in Newark, New Jersey. Throughout the United States, Kevin has sung the great operatic tenor roles, Otello, Radamès, the Duke of Mantua, Don Carlo, Ernani, Calaf, Cavaradossi, Dick Johnson, Canio, Turiddu, Andrea Chénier, Don José, Faust, Hoffmann, Bacchus, Aegisthus, Alfred and Tamino, among many others. He has performed or covered as a principal artist and/or chorus member at such illustrious companies as the Metropolitan Opera, San Francisco Opera, New York City Opera, Boston Lyric Opera, Sarasota Opera and St. Petersburg Opera, and with such noted organizations as the Metropolitan Opera Guild, Trilogy: An Opera Company, Hudson Opera Theatre, New Rochelle Opera, Hubbard Hall Opera, Vertical Player Repertory, Long Island Opera, North Shore Music Festival, dell'Arte Opera Ensemble and many others. Kevin has also directed the operatic works of Verdi, Wagner, Mozart, Donizetti, Tchaikovsky, Leoncavallo and Offenbach.
Charles Martin is an American Bass-baritone with expertise in classical music and an emerging focus on Wagnerian works. He will be performing the role of King Mark in Tristan und Isolde with Tundi Productions in August of 2019 and has previously performed the role of Hunding in Die Walkure. Mr. Martin has performed regionally in leading roles as Achilla in Handel's Giulio Cesare with Upstate Chamber Opera, Sparafucile in Verdi's Rigoletto with Capital Concert Opera, Sarastro in Mozart's The Magic Flute and Escamillo in Bizet's Carmen both with Hubbard Hall Opera Theatre. Of his Sarastro critic Gail Burns of Berkshire on Stage reviewed, "He reeks of strength and righteousness in all the best ways." Mr. Martin has performed locally as the bass soloist in Handel's Messiah with Columbia Festival Orchestra and in Haydn's "Lord Nelson" Mass with Maverick Concerts and with Concerts in the Village of which John Paul Keeler of the Register-Star said, "Bass Charles Martin had fine resonance not unlike Kim Borg in Elgar's 'Gerontius'." Mr. Martin is a proud founding member of The 3 Baritones, a Chicago based vocal trio whose performances involve works of opera, oratorio, art song, musical theatre, and American song.
Composer Ross Patterson holds a BA in music from Hampshire College, where he studied music composition with Randall McClellan, Allen Bonde, and composer and author Jan Swafford. He pursued graduate study at the University of Washington in Seattle, studying primarily with renowned composer and teacher William Bergsma, and contemporary music and theory with trombonist Stuart Dempster, composer and clarinetist William O. Smith of the Dave Brubeck group, and theorist John Rahn. There, he received his Master of Music degree (M.M.) in composition for Twilight Songs, a choral cycle for chorus and small orchestra on poetry by Donald Justice. Other music studies included oboe with Frank Charnley and Stephen Hammer, and voice with Sherry Bruce and Erma Mellinger among others.
Ross began at a very young age playing music by ear on a toy piano. Later, with lessons on a real piano, he began improvising his first compositions of "monster movie" music. In high school, he took up the oboe with the band, but his primary interest was in becoming an artist and he pursued art, science, and writing for which he won awards and a scholarship to St. Paul's School Advanced Studies Program. It was there in the Creative Arts Class, that he did his final project in music rather than art, (thinking that he wouldn't be creating music again) and was one of 3 students who he took Honors in the class. This led to a full scholarship at Hampshire College, where he studied film briefly, in the hope of integrating all of his creative endeavors. Confronted by the cost of film making, and disenchanted with the art program, he turned to his growing love of composing. He also studied relativity physics, which also fostered a deep interest in metaphysics. He managed to link music to his basic studies in developmental psychology and education, and anthropology, and graduated with his first piano sonata, Pleiades. His works have been presented by University of Washington, New City Theater, and Washington Composers Forum. He served on the board of the Washington Composers Forum as Treasurer and Vice President. He was a tenor with the Seattle Symphony Chorale for 10 years and served a term on the board. He performed with them in several recordings of Ravel, Hanson, Mendelssohn, and a world premiere of Henri Lazarof's Choral Symphony (No. 3), and soundtracks to Highlander 2 and Columbus: The Discovery, all with Seattle Symphony. Choreographed choral collaborations with the Pacific Northwest Ballet included works of Handel, and Orff's Carmina Burana. Some conductors he performed with in choral works include Gerard Schwarz, Christopher Kendall, Abraham Kaplan, Krzysztof Penderecki, Robert Shaw, Margaret Hillis, John Fiore, George Fiore, Richard Sparks, Melinda O'Neal, John Nelson, and Donald Runnicles.
He first got the opera bug when he heard Leonard Bernstein lecture on the "Great American Opera" which kindled his desire to write music for the stage. In 1995, he had his first chance observing firsthand the inner workings of a professional opera company. He sang tenor in the auxiliary of the Seattle Opera Chorus in Gotterdammerung, from the 1995 Robert Israel production of Wagner's Ring Cycle. More performances as a chorister with Seattle Opera followed, in Carmen, La Traviata, and Turandot. Moving back to New Hampshire, he sang with the Dartmouth Handel Society for two years. After a long hiatus, Ross began singing again in 2018. He joined the Keene Chorale, directed by Cailin Marcel Manson, in Verdi's Requiem, a work he had performed twice before with Seattle Symphony Chorale. He now serves as Treasurer. Performances followed with The Windham Orchestra in the chorus of Turandot, and he is delighted to be singing currently with Maesto Keelan and Tundi Productions in the chorus of Tristan Und Isolde.
David Roberts, tenor, is proud to take part in Tundi's Wagner in Vermont project as a chorus member in Tristan und Isolde. Singing in the chorus for Tundi's Turandot last year expanded my appreciation of the artistry and commitment that Hugh, Jenna and all the Tundi company bring to their performances. David's experience includes chorus parts inIl Trovatore, Pirates of Penzance, andAmahl and the Night Visitors, and as a member of the West River Valley Chorus and Newfane Church choir. He is fortunate to have Margery McCrum as a singing instructor.
Robert Grady returns to New England after making his European debut singing Pinkerton inMadama Butterflywith the Bulgaria State Opera. Opera roles include Edgar in Puccini's Edgar with the Kansas City Civic Opera, Ruggiero in La Rondine with the White Hall Opera, Tamino with Worcester Opera, Rudolfo with Harvard Opera, Don Jose with Longwood Opera, and Max inDer Freischütz with Graz Opera. Locally he played Tevye in Fiddler on the Roof,Tito Merelli inLend Me A Tenor, and with the Granite Theater, Emile de Becque in South Pacific. The Theater Mirror said of his performance of Valjean in Norton Singers' production of Les Miserables, "he brings great depth to this multi-faceted character… his glorious voice soars off the charts." The Sun Chronicle added, his "performance was strong and steady throughout… and his vocal talents shine."
Shaun McGrath (tenor), who has been described as having a "rich, resonant voice and a commanding presence," (Ann Griffin, Mesa, AZ) made his stage debut in the Portland Opera Chorus' production of Wagner's Der Fliegende Holländer in 2007. Since then, he has kindled a love of Wagner and was even invited to perform the work again with the Seattle Opera Chorus. While inSeattle, he sang in Verdi's Aida and also performed as a soloist under the baton of Marvin Hamlischin Seattle Symphony's 2010 production of The Music Man. His most memorable time on stage in Seattle was in a performance of Star Wars in Concert directed by Dirk Brossé. Now residing in Cleveland, Ohio, Mr. McGrath performs regularly with Cleveland Opera Theater as well as with other local companies.
His most recent engagements have included an Act study performance of Tristan und Isolde in Mentor, OH. Mr. McGrath was also seen performing in the 2018 Chicago Columbus Day Parade, the Tenor Solos in the Messiah with the Marietta College Choir, scenes from Tannhäuser, Lohengrin, and Die Walküre in Reno in the American Wagner Project, a concert in Chicago with Sarah Heitman (mezzo-soprano) and Pedro Yanez (piano), Kaspar in Amahl and the Night Visitors with Cleveland Opera Theater, Peter, the Father (cover/apprentice) in Hänsel and Gretel with Nightingale Opera Theatre, Dottore Grenville in La Traviata with The Cleveland Opera, Uscire in The Cleveland Opera'sRigoletto, and in 2013, he was also seen on stage in Italy helping to pilot a new summer program, Lingua e Canto. After his apprenticeship with Nightingale Opera Theatre in 2014, Mr. McGrath began the process of transitioning from baritone to Heldentenor.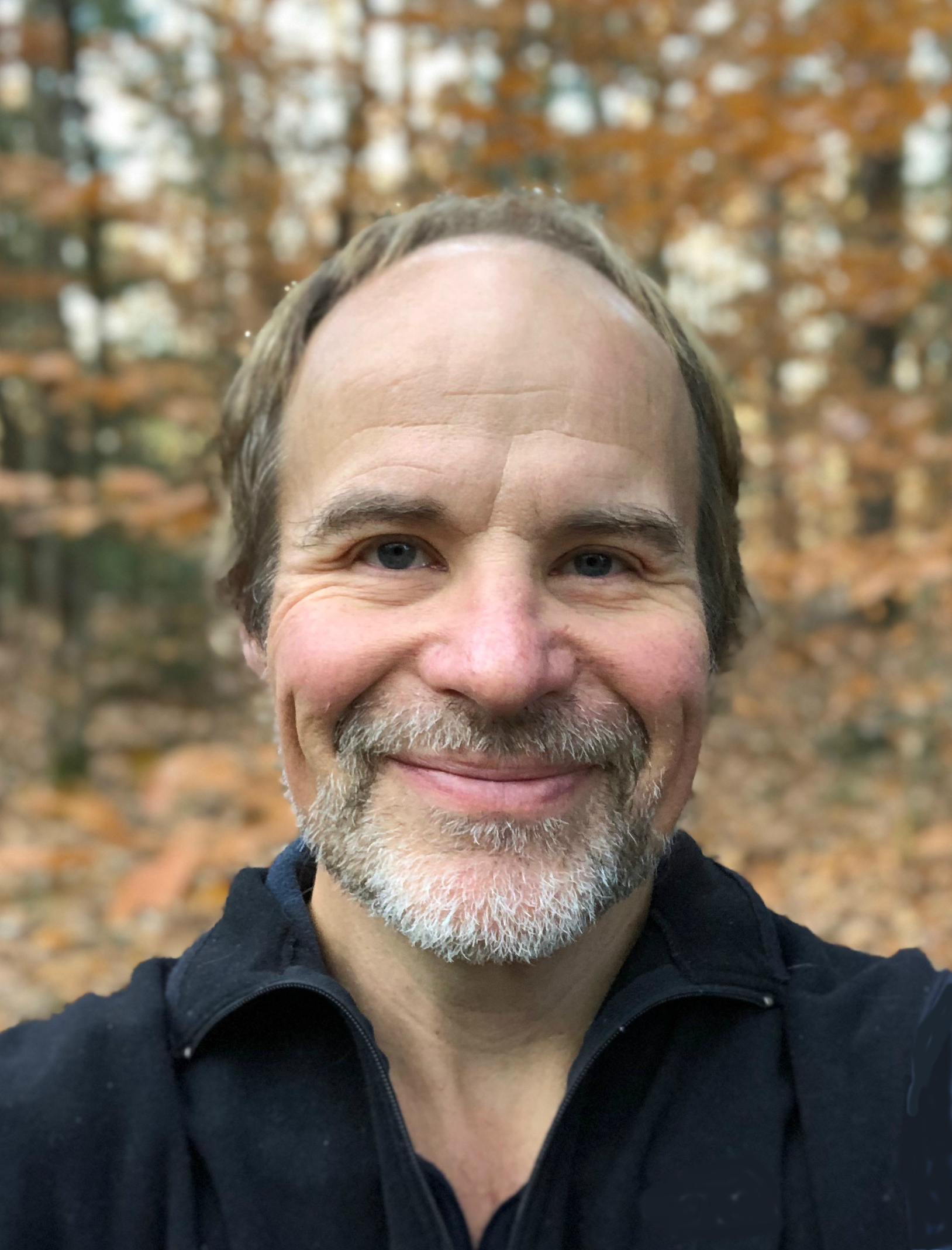 Michael Duffin, tenor, is experimenting boldly with living life (and doing music and theater) as if the trail really does provide. Favorite roles played include Dysart in Equus, Jean Valjean in Les Mis, and Rosencrantz in Rosencrantz and Guildenstern are Dead, all with Main Street Arts. You may have also seen Michael in performances by Tundi Productions, Actor's Theatre Playhouse, Vermont Theater Company, Friends of Music at Guilford, Jeff Stout Productions, River Theater, Southern Vermont Lyric Theater, Raylynmor Opera, The Cheshiremen, Branch River Theater, or other shows at Main Street Arts. Michael and his wife Heather live in Swanzey, NH, where he spends most of his time hanging out among the branches of a large oak tree or thinking about hiking or soccer. Thanks for supporting local arts! Michael is a wide-eyed newbie explorer in the world of Wagner, thrilled to be realizing the seeming endless possibilities of music and story and life learning juicy questions baked into the essence of that world. Who knew?! ;-)
Finnegan Pucciarello is a an eleven year old opera enthusiast. He performed in the chorus of Windham Orchestra's 2018 production of Turandot. Since then Finnegan's love for opera has intensified and thus has focused on developing his vocal abilities with his teacher's Jenna Rae and Hugh Keelan. He continues to expand his violin and piano abilities and repertoire with particular interest in the French piano music of Eric Satie and Yann Tiersen. Finnegan just returned from his annual three weeks study and play at Bennington, Vermont's Summer Sonatina Piano Camp. Aside from music, Finnegan is an engaged student at Hilltop Montessori School, loves literature and film and is often busy imagining wacky things and philosophizing about life and death.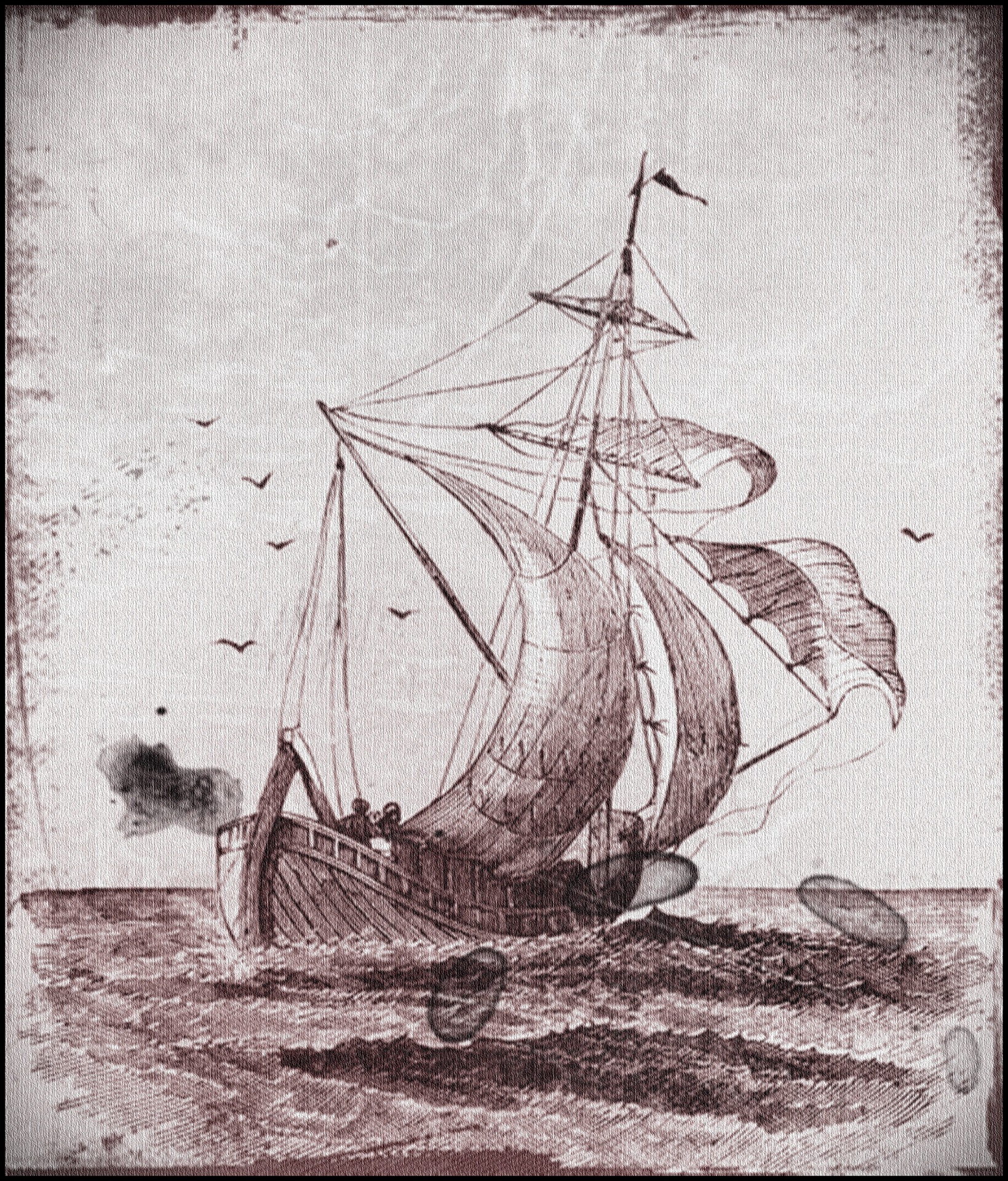 American Tenor James Anderson has enjoyed a career of constant demand in opera houses and concert halls throughout Europe, including Scandinavia and the United Kingdom, the United States, South America and Africa. Anderson was a member of the ensemble at the State Theater in Kassel, Germany, the Deutsche Oper am Rhein, Duesseldorf, and for eight seasons at the National Theater in Munich under the direction of Zubin Mehta.
Mr Anderson's opera repertoire is very broad. Performances of leading roles include Rodolfo / La Boheme, Pinkerton / Madama Butterfly, Alfredo / La Traviata, Don Jose / Carmen, Des Grieux / Manon, Tom / The Rake's Progress, Bacchus / Ariadne auf Naxos to name just a few of the over 150 opera, operetta and Broadway musical roles.
Highlights of concert appearances include the Tenor Soloist in the following, Beethoven Ninth Symphony at the Philharmonie in Berlin, the Schubert Stabat Mater at the Hotel des Invalides, Paris, Verdi Requiem in Dallas, Wagner's Das Rheingold at the Salle Pleyel in Paris under the direction of Marek Janowski with Eva Marton and James Morris,
Mr Anderson recorded the role of Christ in Beethoven's Oratorio Christ on the Mount of Olives with Serge Baudo and the Orchestre National de Lyon. Anderson was cast with Ramon Vargas on a Grammy nominated recording of Early Verdi Arias.
Anderson is also to be seen in Zubin Mehta's film rendition of Wagner's Tannhaueser and recently returned to Toulouse, France for performances of Wagner's Die Meistersinger von Nuernberg.
In 2004, Anderson relocated to the US and now resides with wife Kate and daughter Cassandra in Brattleboro, Vermont.
In Brattleboro, Jim teaches voice and was the stage director for Puccini's Suor Angelica in his new home town. Anderson, Keelan and Rae performed Mahler's Das Lied von der Erde and again with Keelan, the Britten Serenade for Tenor and Hornwith Victoria Eisen and the Windham Orchestra as well as Turiddu in Cavalleria Rusticana.
Anderson studied under Margaret Harshaw and Richard Torigi.
Leo Goodman is a recent graduate of the University of Massachusetts in Amherst with a Bachelor's degree in Vocal Performance. He has performed in the world premiere of The Scarlet Professor with the Five College Opera, The Merry Widow and Idomeneo with OperaNEO, and was a member of the chorus in Turandot with the Windham Orchestra and many of Tundi's artists. He lives in South Hadley, Massachusetts, and is an avid baker and computer gamer in his spare time.
"My participation in Tristan und Isolde is partly thanks to the wonderful experience of working with Hugh and Jenna on Turandot, with their very down-to-earth and accessible approach to an extremely daunting piece. The opportunity to perform in a Richard Wagner opera does not come often."
Mr. Ryan is a native of Florida and currently resides in Connecticut. He's had the privilege of having three professional careers, as a professional chef, in construction management, and on the opera stage. He received his BA from Florida International University in 2015, MM in opera performance from The University of Kansas 2018, and is currently an Artist Diploma student at the Hartt School of Music. Recent engagements include, Commendatore with KU opera, Dr. Grenvil with Opera Naples, Melisso in Handel's Alcina, Bedrone in Martineau's Comedy on the Bridge, and Le Duc in Tallefaire's Mr. Petipois with KU Opera. He has performed the Jailer in Tosca with Florida Grand Opera, solo engagements with Master Chorale of South Florida and The Symphony of the America's.